CATALOG NO. B60 2014
Color Code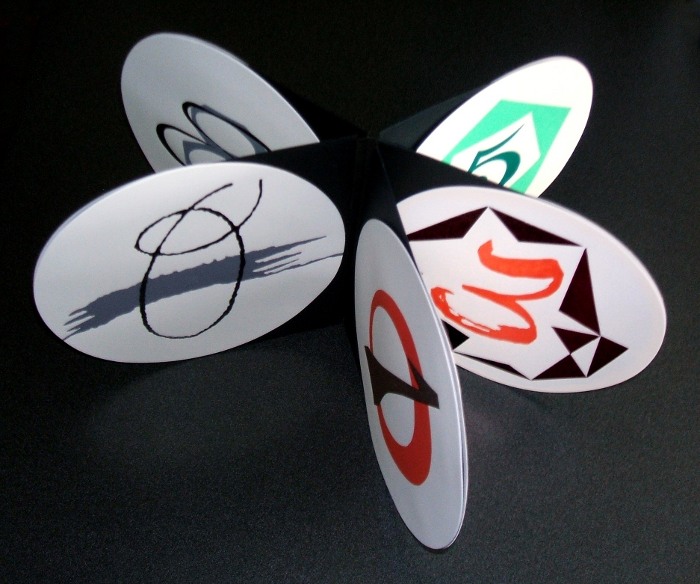 Book open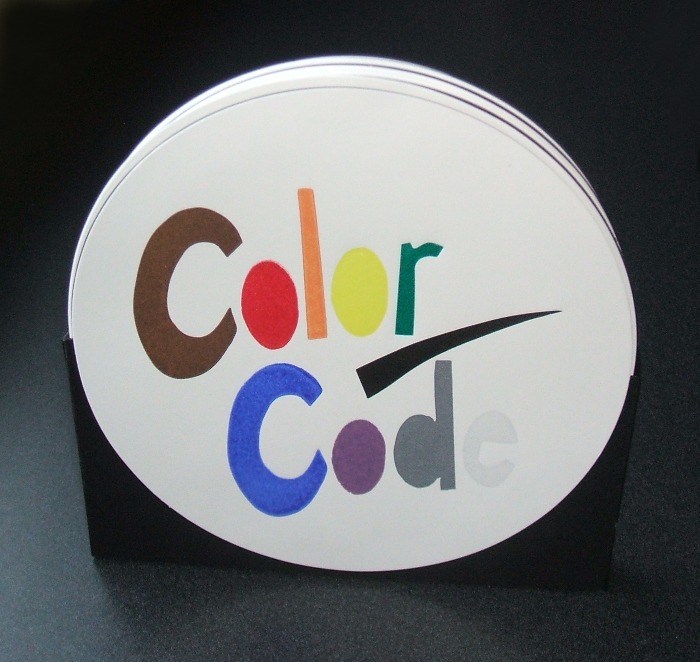 Book in case

Specifications Edition of 25
7-1/4" x 7-1/4" x 1" in case 11 multi-color relief prints from hand cut plates, hand printed on the Luminice press on Mohawk Superfine cover stock. Structure is made with Classic linen Epic Black cover stock with black Tyvek hinges.
Collections
Copies are in private collections
Permanent collection -
George Mason University
Swarthmore College McCabe Library, Special Collections
The Center for Book Arts NYC
Color Code is based on the electronic color code for components such as resistors and capacitors. The colors indicate numerical values: 1 – brown, 2 – red, 3 – orange, 4 – yellow, 5 – green, 6 – blue, 7 – violet, 8 – gray, 9 – white, and 0 – black.
Each panel is attached to the structure with a radial hinge (volvelle) so that the panels can be rotated 360 degrees independent of each other.