CATALOG NO. B110-2022
American River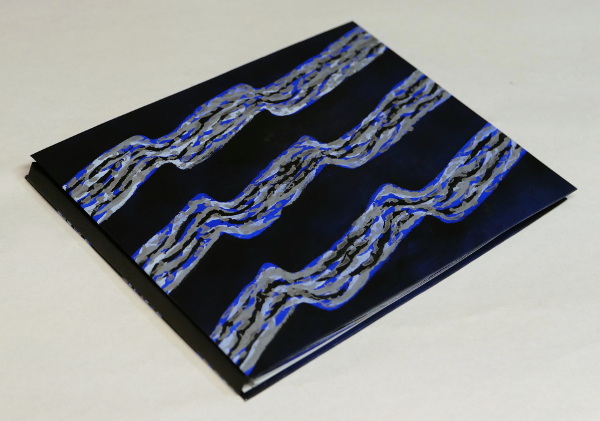 American River closed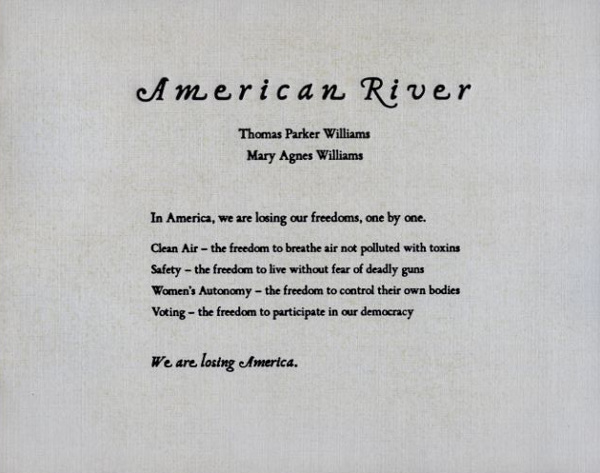 American River title page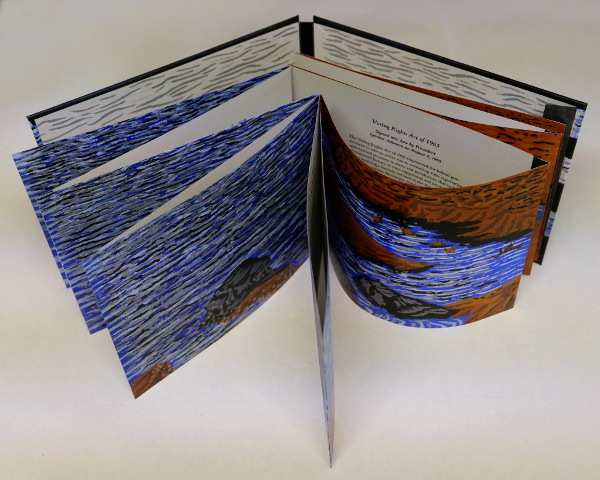 American River open

In America, we are losing our freedoms, one by one.

Clean Air – the freedom to breathe air not polluted with toxins
Safety – the freedom to live without fear of deadly guns
Women's Autonomy – the freedom to control their own bodies
Voting – the freedom to participate in our democracy

We are losing America.
Specifications - Edition of 12
Book - 7.25" x 9.25" x .6" Neenah Classic Linen, 6 folded panels, size 7" x 17.75" unfolded, accordion bound, opens to 106.5"
Covers - Paper over board with oil-based pochior image
Spine - Washi Linen
Illustrations - 6 original images hand printed with 41 pochoir mylar stencils;
Inks - Oil-based relief inks and dry pigments in burnt plate oil
Text - Letterpress printed from polymer plates
Thomas Parker Williams - Concept, design, illustrations, pochior, printing, binding.
Mary Agnes Williams - Concept, text layout, original and selected text, printing.

Collections
Permanent collections -
Swarthmore College McCabe Library, Special Collections
Scripps College Denison Library, Special Collections
Free Library of Philadelphia Print and Picture Collection
---