Luminice Press
Letterpress
Artist Book Editions and Broadsides
Click on the images for an enlarged view of the work and more information.
The name "Luminice Press" will designate artist books and broadsides that were printed on a new platen press designed and constructed by Thomas Parker Williams.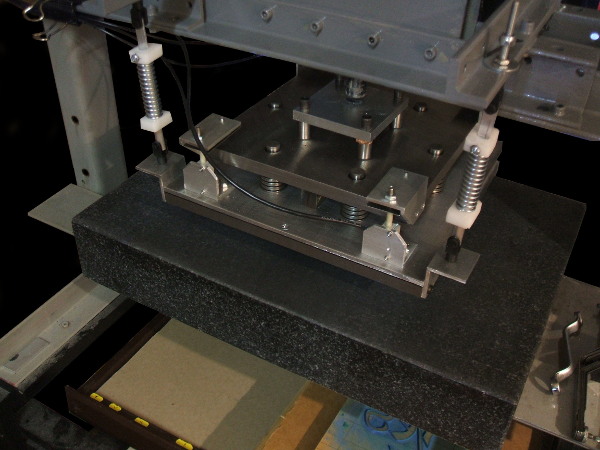 The printing press, also named the Luminice Press, (second version) is a hydraulic-assisted hand press capable of producing 12,000 lbs of total platen pressure on a 10 by 10 inch platen. The bed of the press is a precision ground slab of granite. The press has a unique feature: platen pressure is controlled by high force Belleville springs and a metering system that allows accurate gaging of platen force. This allows printing on many types of papers and other materials with a variety of impression depths.
Luminice Press is the collaborative work of Thomas Parker Williams and Mary Agnes Williams