CATALOG NO. B42 2011
Jasper's 72 Triangles, edition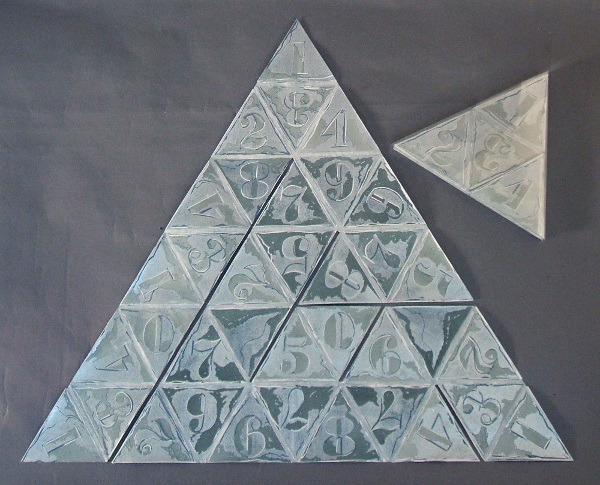 Book unfolded and folded to fit in case

Specifications Edition of 40
Size - 7.5" x 8.5" x .5" closed in Mylar case; 22" x 25.5" fully unfolded
Reduction linocut with metal pigments on paper mounted on Tyvek
Collections
Copies are in private collections
Permanent collections -
Kenyon College
George Mason University
SCAD Atlanta
Baylor University Crouch Library, Artist Book Collection
Scripps College Denison Library, Special Collections
Oberlin College Fine Arts Library
Denver Public Library Douglas Fine Print Collection
Otis College of Art and Design Artist Book Collection
Macalester College Library, Special Collections
SUNY Weschester Artist Book Collection
Jasper's 72 Triangles is an artist book inspired by the "Number" reliefs by Jasper Johns.
Starting with the concept of a single number in a discrete area, in this case a double-faced triangle, and then connecting 36 double-faced triangles together, the book becomes dynamic by folding it into many different configurations of triangles for display.
The work uses only the numbers of 1,2,3,4,5,6,7,8 and 0. Adding the displayed numbers together results in a sum that is a multiple of 12 or 36 or 72 in many of the possible triangle combinations.
A folding diagram is provided as an aid to returning the book to its correct folded state to fit into its case.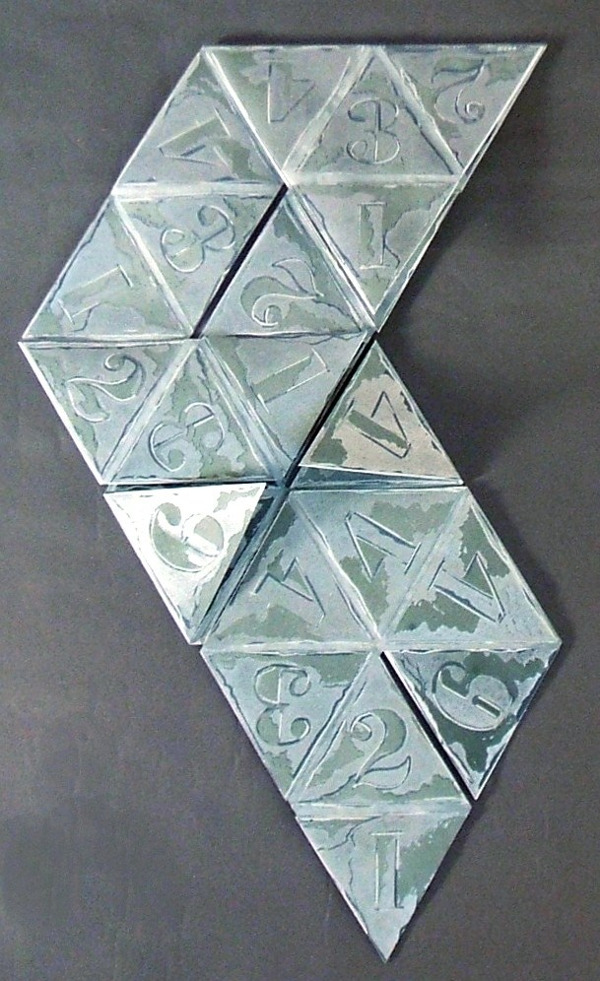 Possible fold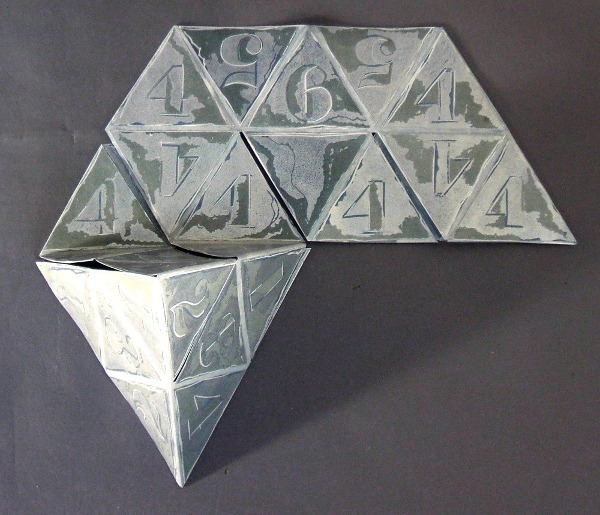 Possible fold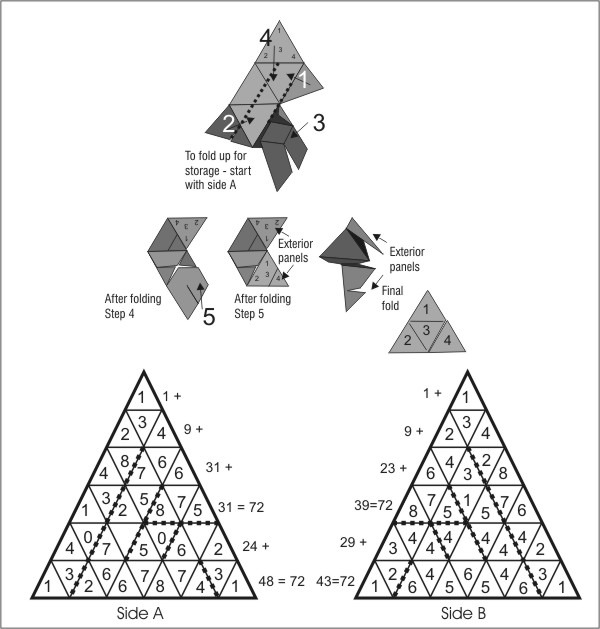 Folding diagram