CATALOG NO. B35 2010
Mountainside Matrix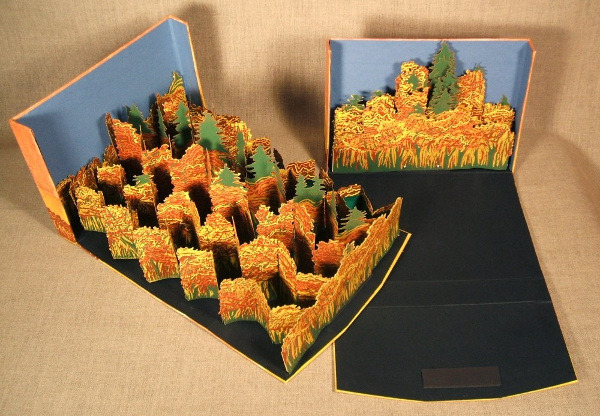 Book extended and retracted

Specifications Edition of 8
8" x 11-1/4" x 1-3/4" closed; 8" x 11-1/4" x16" open. Reduction linocut prints cut with a scroll saw. Accordion matrix made of stained Tyvek. Case bound with stained Tyvek with a linocut print.
Collections
St. Lawrence University Owen D. Young Library, Canton, NY
King St. Stephen Museum Szekesfehervar, Hungary
George Mason University
"Mountainside Matrix" is a book structure representing the natural complexity of a mountainside forest in autumn.
The basic structure is made up of six, 12-panel parallel accordions tied together at each end and spaced apart to allow for collapsing to a flat form. Additional tie points are added in 20 places to allow for uniform movement when collapsing and extending. Magnetic catches secure the structure in the open and closed positions.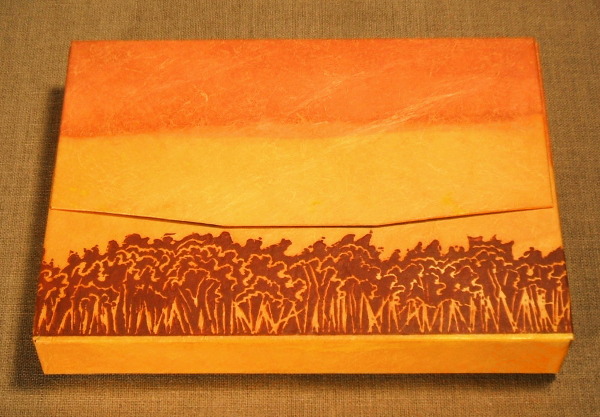 Case Closed