CATALOG NO. B28 2008
Bridge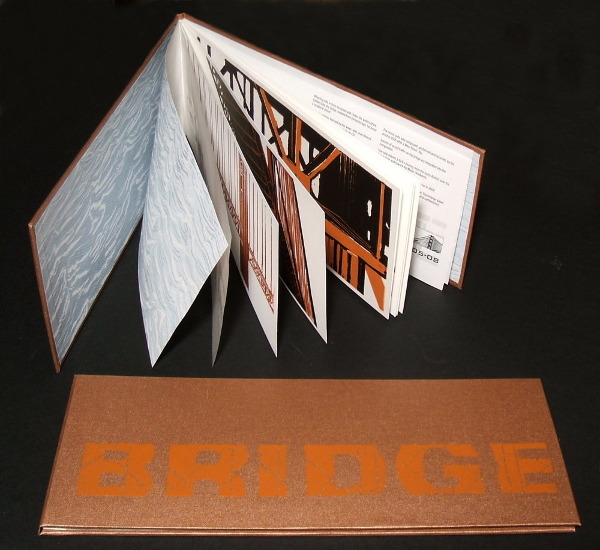 Book open

Specifications Edition of 18
5-1/2"x15" closed, 7 Linocut Prints, Linocut end papers, hardbound cover, original music CD
Collections
Copies are in private collections
Permanent collections -
San Jose State University King Library, Special Collections
UC, Berkeley Environmental Design Library, Special Collections
When fog rolls in from the ocean and covers the waters of the Golden Gate, the bridge, isolated from the landscape, becomes a sculptural object.
This book explores that beauty two ways: with seven linocut prints and with an original music suite on CD.
The prints view the bridge from vantage points of a bird in flight. The images were created by constructing a scale 3D computer model and then producing the seven mathematically precise perspective views shown below. The linocut process is a hand cut method of plate making that yields broad strokes and a painterly texture.
The music suite was composed, performed and recorded by the artist in 2005 after a West Coast trip. The suite follows a bird's journey from the Sutro district over the Golden Gate and toward the Marin Headlands. Sounds of actual traffic on the bridge are integrated into the composition.



Cover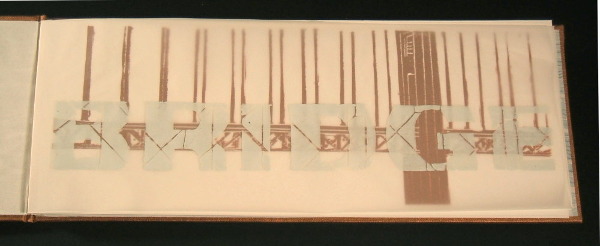 Title Page


Page 1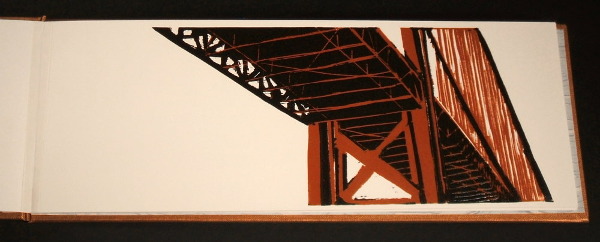 Page 2


Page 3


Page 4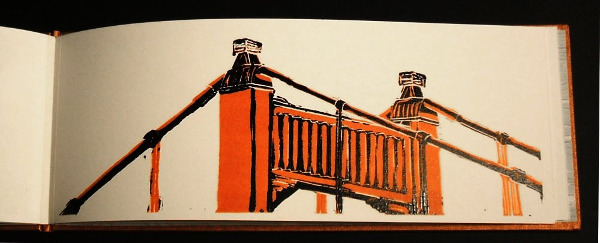 Page 5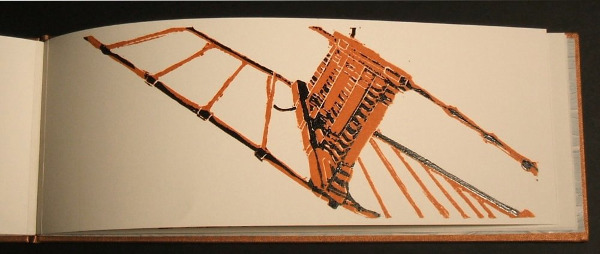 Page 6


Page 7


Page 8